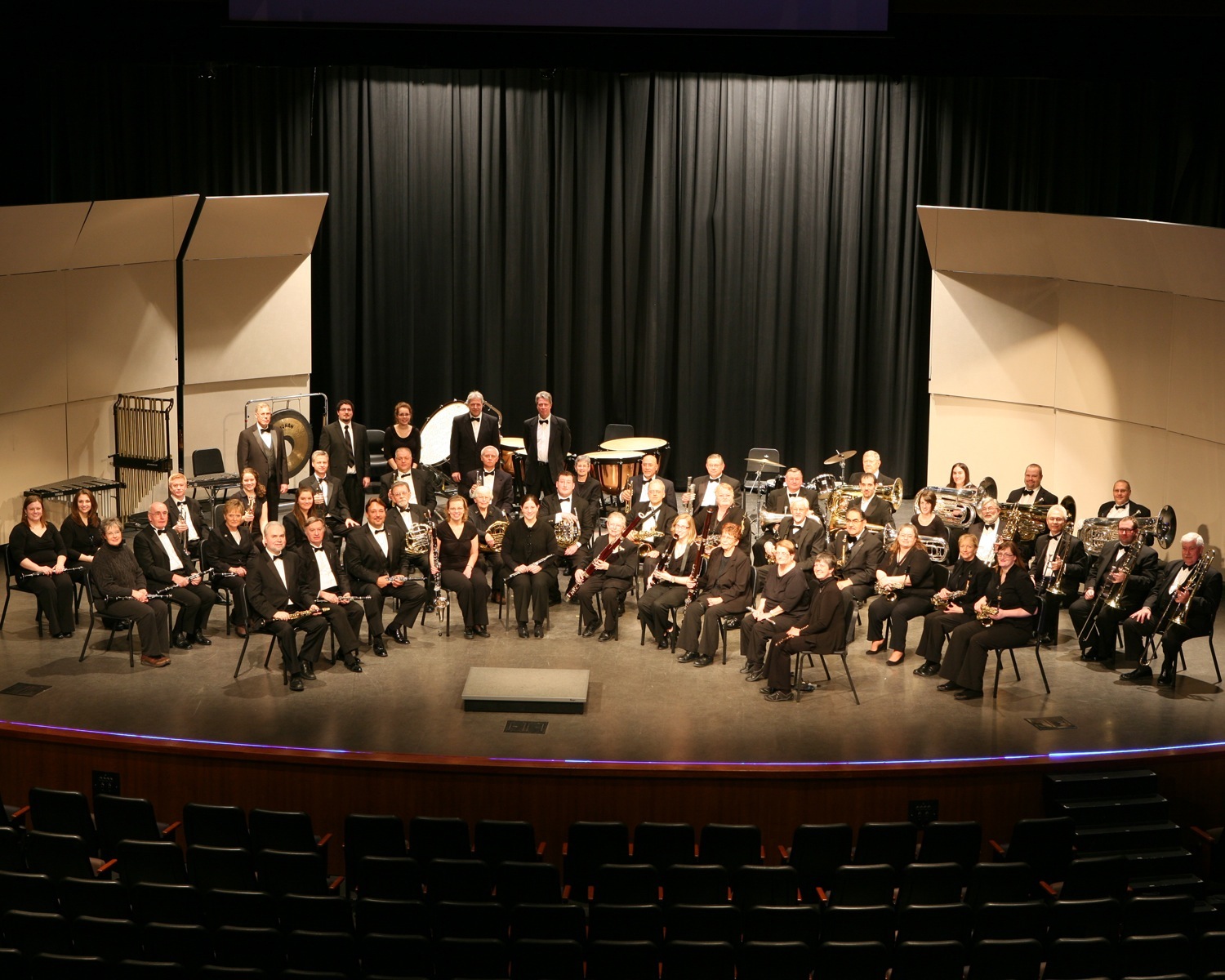 "…THE FLINT SYMPHONIC WIND ENSEMBLE IS, EASILY, IN THE 99TH-plus PERCENTILE OF COMMUNITY BANDS." – Red Cedar Festival clinician

History
Our organization came into being in March of 1966 as "The Flint Civic Wind Ensemble", organized by Donald C. Clough and sponsored by the Flint Community Music Association (the parent organization of the Flint Symphony Orchestra at that time).
Our name changed to "Flint Symphonic Wind Ensemble" in 1984 and we received official non-profit status in 1999.
Mission
The mission of the Flint Symphonic Wind Ensemble (FSWE) is:
to provide musical access to both practice and performance for adult musicians and
to provide music education and entertainment for the community.
Major Programs
FSWE has four major programs:
A rehearsal schedule is followed on Tuesday evenings during the school year at Mayfair Bible Church, allowing an opportunity for area adult musicians to practice their music with other adult musicians and to enhance their knowledge and appreciation of instrumental music.
Six to ten concert performances are offered to the Greater Flint Area public during each year, providing an opportunity for the community to enjoy instrumental music by seasoned musicians and to increase music appreciation. Some of these are in high schools and/or middle schools, with student musicians joining the FSWE members in performing.
Rehearsals
We rehearse on Tuesday nights 7:30-9:30PM, starting after Labor Day each year and running through our final concert in the Spring. Join us at Mayfair Bible Church[MAP]
Join Us!
The band is open to adults 19 and older who can read music and are willing to accept the responsibilities of practice and performance required by FSWE.
Younger musicians who are high school graduates are also eligible.
High school students may be eligible for membership upon approval of the Board or Conductor and with permission from the musician's parent/guardian and current music instructor.
Interested in joining? Contact us!
Check out our recent news interview with ABC12 here!
Links with Similar Organizations
The Flint Symphonic Wind Ensemble shares some of our musicians with the Flint Concert Band, the Genesee Wind Symphony, North Oakland Concert Band, South Oakland Concert Band, the Lansing Concert Band, and the Waterford New Horizons Band. Some of these players also are members of the Genesee Valley Concert Band, Vassar City Band, and Holly Community Band, all of which perform in the summertime.
Member of The Association of Concert Bands